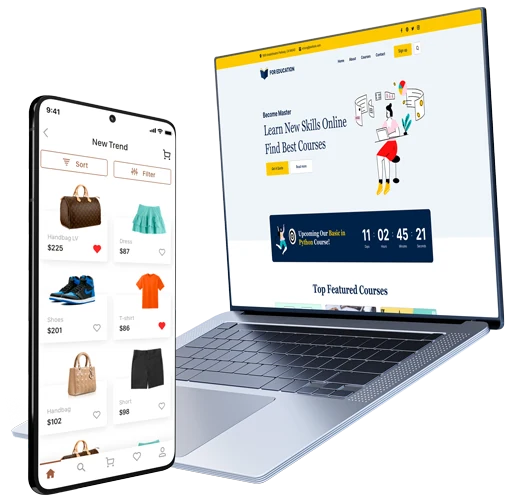 Custom software development service
We help our clients with their digital transformation by creating web and mobile applications that make your business more efficient
Get a software adapted 100% to your business
We are confident in becoming the ideal technology partner to develop your web and mobile solutions, covering a wide range of architectures and technologies, especially when the challenge is great and time is limited.
You can rely your ideas on us and we will help you carry them out.
We are endorsed by more than 300 projects over +2 decades of experience.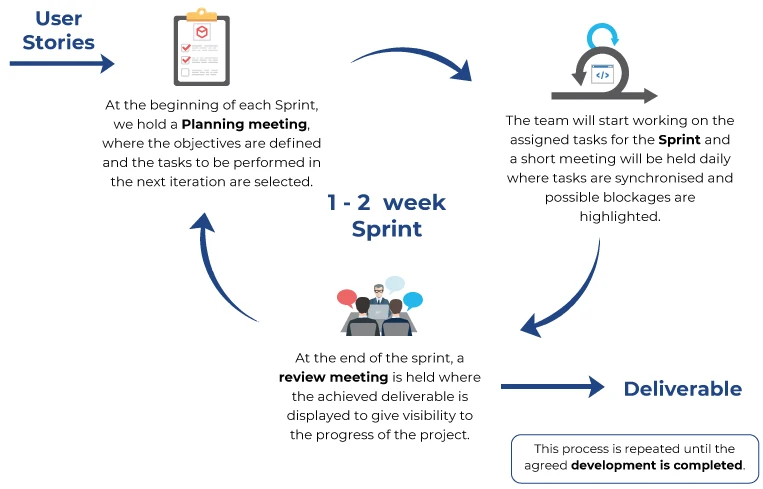 The step by step to get your application
Tell us your idea and we will prepare a proposal.
Advantages of entrusting us with your customized system
Tell us about your project